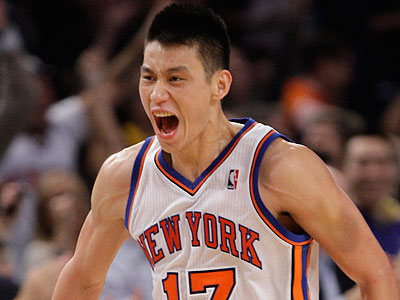 New York - Knicks guard Jermey Lin continues to take the NBA by storm as he
is named Eastern confrence player of the week. After being overlooked, waived
and,undrafted Lin over came the odds leading the Knicks to a 5-0 wining streak.
An incredible week for Lin, averaging 27.3 points and 8.3 assists.
The Linsanity movement still continues GO KNICKS !!!!!
Russel Westbrook named Western
confrence player of the week
Jeremy Lin, New York Knicks
Feb. 6 vs. Utah: 28 points, eight assists and two steals in a 99-88 win over the Jazz.
Feb. 8 @ Washington: 23 points, 10 assists and four rebounds in a 107-93 win over the
Wizards.
Feb. 10 vs. L.A. Lakers: Scored a career-high 38 points and added seven assists, four
rebounds and two steals in a 92-85 win over the Lakers.